Explosion Isolation Valve
If the preventative protection measures are insufficient to reliably prevent an explosion, design measures have to be worked out. Apart from some defined exceptions, this calls for the use of explosion isolation components to protect persons and systems against damage or injury – irrespective of whether the system is explosion pressure resistant designed, suppression devices are used or relief components have been defined at the vessel.
Ventex
Ventex Valve protects industrial system against the spread of explosions. It is a passive explosion protection valve with years of proven operational reliability, the VENTEX® ESI acts as an effective and reliable pressure and flame arrestor, without the use of external energy. Features of Ventex valves are simple & passive functionality, versatile designs, and longevity.
Application area such as pharmaceutical industry, Metal industry, Food industry, and Chemical industry. VENTEX® valves are certified by ATEX 2014/34/EU and tested according to the standard EN 15089.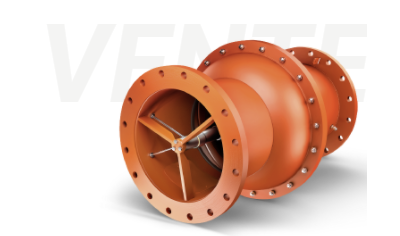 Redex Flap
Explosion isolation flap valve redex® flap enables optimal protection against explosions. The product is ideal for dust intensive processes with low pressure requirements.
REDEX® Flap offers fast, passive and single-acting protection for production environment. It effectively prevents the propagation of explosions opposite the flow direction. The mechanical locking provides optimal protection. Thereby the flap guarantees complete safety and convinces with low maintenance costs. REDEX® Flap enables a cost-efficient as well as flexible design for plants in combination with an explosion-related pressure relief system such as rupture disks. The REDEX® Flap is used particularly for the explosion-related decoupling of filters. The application area for Redex flap valves are as Sugar processing, Food industry, Production of instant drinks, Production of milk powder, Wood industry, and Corn starch processing. REDEX® Flap is certified by ATEX 2014/34/EU and complies with the standard EN 16447.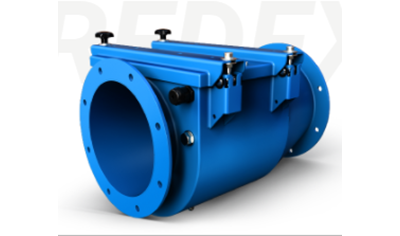 Contact Us
Drop a Message, Call us or Visit our Office
Address : 1st Floor, Gawade Business Centre, Near Bank of Maharashtra, Akurdi, Pimpri-Chinchwad – 411035, Maharashtra , India.
Email : sales@nutshellengg.in / info@nutshellengg.in
Phone : + 91 – 7774061104 / 5 / 6