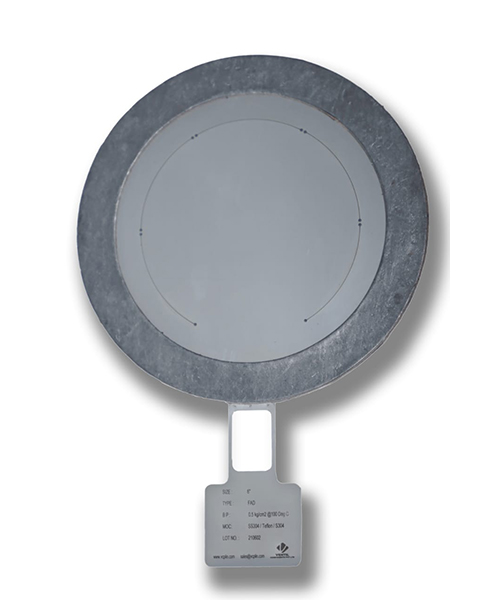 Rupture Discs
A rupture disk, also known as a pressure safety disc, burst disc, bursting disc, or burst diaphragm, is a non-reclosing pressure relief safety device that, in most uses, protects a pressure vessel, equipment or system from overpressurization or potentially damaging vacuum conditions.
A rupture disk is a type of sacrificial part because it has a one-time-use membrane that fails at a predetermined differential pressure, either positive or vacuum. The membrane is usually made out of metal, but nearly any material (or different materials in layers) can be used to suit a particular application. Rupture disks provide instant response (within milliseconds or microseconds in very small sizes) to an increase or decrease in system pressure, but once the disk has ruptured it will not reseal. Major advantages of the application of rupture disks compared to using pressure relief valves include leak-tightness, cost, response time, size constraints, and ease of maintenance.
Contact Us
Drop a Message, Call us or Visit our Office
Address : 1st Floor, Gawade Business Centre, Near Bank of Maharashtra, Akurdi, Pimpri-Chinchwad – 411035, Maharashtra , India.
Email : sales@nutshellengg.in / info@nutshellengg.in
Phone : + 91 – 7774061104 / 5 / 6